Order for pickup, or request delivery at:
[email protected]
Want to speak to a person?  Call our WCS Depot at:
Call us Now
Visit our WCS Depot:
1493 Dominion Street, North Vancouver, British Columbia, Canada
NOW OPEN – As of April 15th, 2023:
9:00 am – 3:00 pm Weekdays
10:00 am – 2:00 pm Saturdays
** Closed on B.C. Statuary Holidays **
10am Mon-Fri is the best time to visit – Limited operations Saturdays (no loader operator; fill-it-yourself only on Saturdays).  Please get in touch with us Mon-Fri 9am-3pm PST – our phones & emails are not monitored on weekends.
CLOSING THE LOOP IN RECYCLING
As a waste collection service provider operating solely out of Greater Vancouver B.C., we are connecting our local community to organic compost made from the very food & yard waste we collect at curbside from our residential and commercial clients in the Lower Mainland of British Columbia.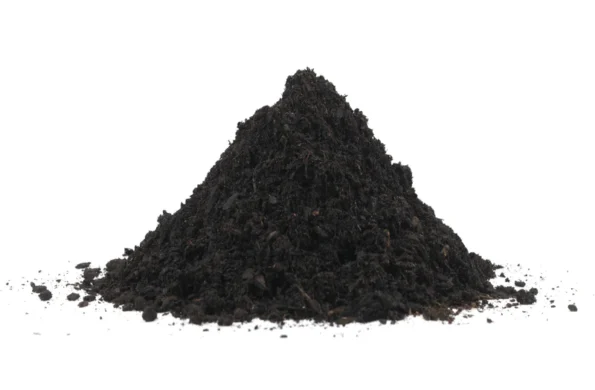 "BLACK GOLD" ORGANIC COMPOST
Our product is a top-of-the-line soil amender, and checks all boxes for gardeners and growers, considered "the good stuff" by those who can spot the difference between quality compost and 'simply average'.  We believe we have something special, and that is why we only offer a premium Class A organic compost that meets OMRI-certification standards.  The soil test results speak for themselves!  Scroll to the bottom of the page to view test results & a full chemical analysis of what is found in our product.
1/4″ DOUBLE-SCREENED
Filtered twice with quarter inch fine screens means there are virtually no sticks, twigs, or debris leaving you with a super fine, high-quality, nutrient-rich (and of course pesticide-free), highly-concentrated pure organic compost, what we gardeners refer to as "Black Gold."  Don't believe us?  Come see for yourself!
HOW TO USE
Our compost is full of beneficial nutrients and microbes, ideal for soil amending. Till into existing soil to improve structural and biological diversity, which increases nutrient pathways to your plants, improving water retention, and producing healthier flowers and vegetable yields.

Photos showing vegetable garden yield boosted with Class A Compost by our friends at Net Zero Waste in Eastgate, B.C.
LOCALLY MADE IN B.C.
Our compost is made by our friends at Net Zero Waste, Eastgate B.C..  The organics our trucks collect regularly from our clients across the Metro Vancouver area are driven to our own WCS facility in North Vancouver, where we collect the volume, inspect, and hand pick out the items that don't belong.  We then load up and drive the materials up to Eastgate B.C. for the composting process to commence.  After a 60-day composting process (more on this below) and the product has passed testing and is deemed ready, we bring it back to our WCS Depot in North Vancouver, where people in our community can easily access and purchase high-quality compost made from their food and yard waste.
WHERE TO BUY
Visit our WCS Depot at 1493 Dominion Street, North Vancouver, B.C. and check in at the office.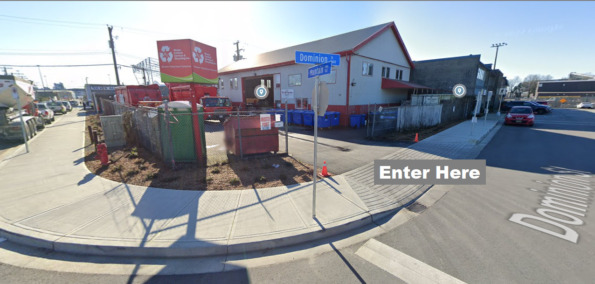 fill-it-yourself:
$50 / per cubic yard
$30 / half cubic yard **popular!*
$15 / per garbage can (up to 121 L)
$5 / per bucket (up to 5 gallons / 20 L) **popular!**
pre-filled super sack:
$120 / per cubic meter (1.5 cubic yards)
Example of one type of garbage can you can bring to fill
(Photo by Rona / Rubbermaid)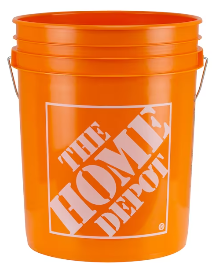 Example of a bucket you can bring to fill
(Photo by Home Depot)
** We have a number of recycled buckets available for you if you don't have one to bring – just bring back to us to re-use when you're finished with it!**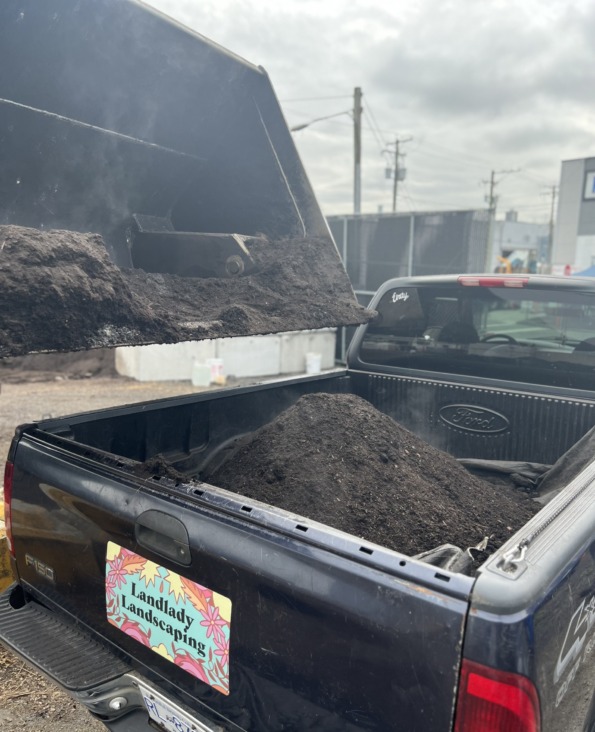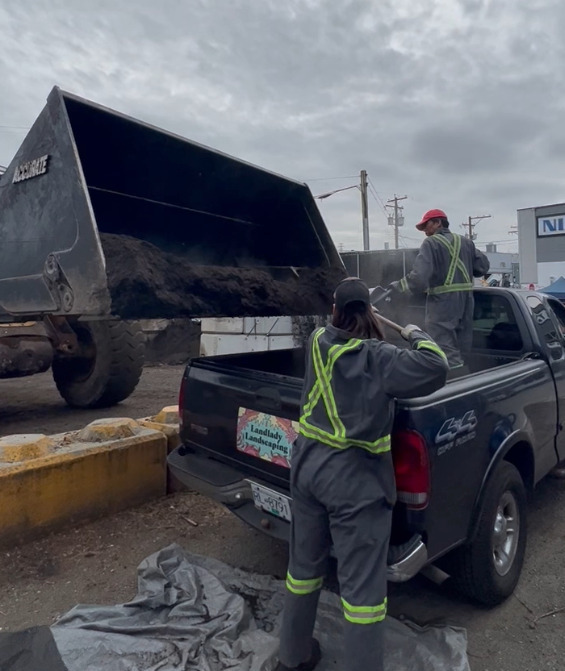 Example of how we would load loose soil amender in bulk (1 yard, 1/2 yard) into the bed of your pickup truck.
(Customer: Landlady Landscaping)
DELIVERY
Can't pick up?  No problem!  We now offer compost delivery services and can deliver our Black Gold compost soil amender right to you!
North Shore Delivery pricing:
1/2 yd – 5 yd = $150 per trip (plus cost of compost)
** Next-day delivery services dependent on availability **
Areas outside of the North Shore = Add $30 per trip (plus cost of compost)
Payment must be received prior to delivery of product (phone our office 604-987-1493 ext 0, Monday-Friday 9am-3pm to pay for the compost and delivery).