Equipment Maintenance
Keeping our bins pleasant and functional for our customer's residents is a top priority for us. We invest an entire operations department toward maintaining a high standard of quality, appearance, safety, and sanitation of our equipment – one less thing for our customers to worry about.
From waste stream to data stream
Set targets, track your progress, share your success! Our online weight reports provide clear and easy to read data to measure your waste reduction and diversion efforts.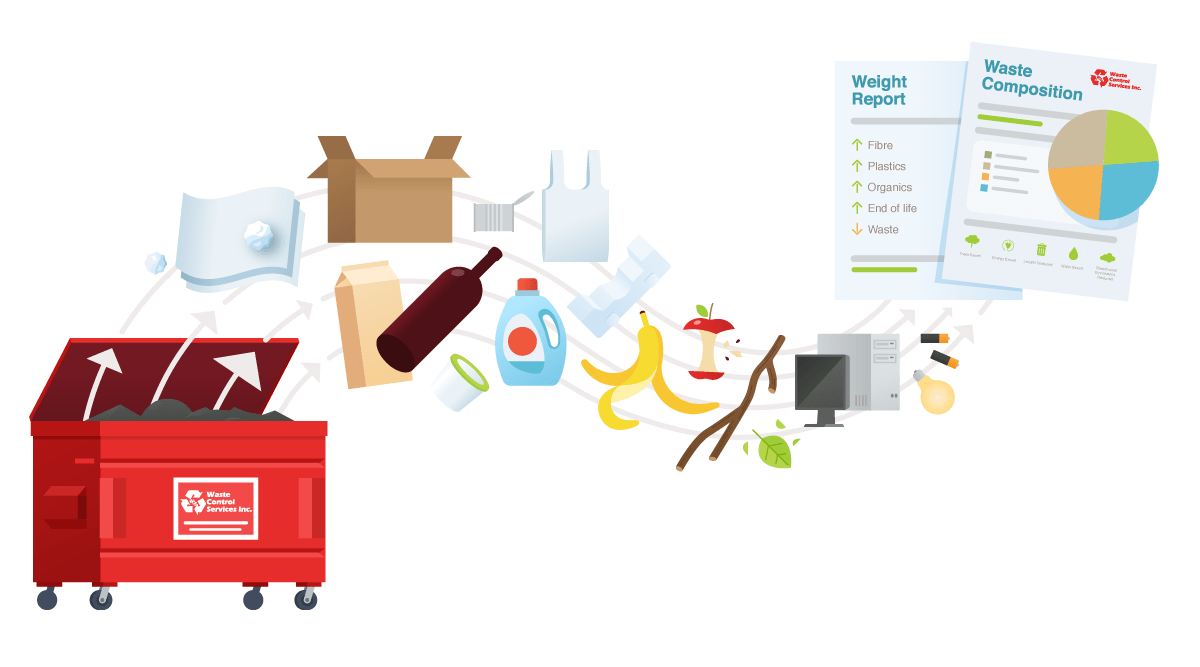 Where does it go?
After collection, your recycled materials are brought to a Recycle BC certified Material Recovery Facility for sorting and processing. Once processed, your raw paper, plastics, metals, and glass will be rejuvenated into other new materials. Your used newspaper may be turned into kids' poster paper for their latest masterpiece, or plastic packaging may be recycled into gardening pots for delicious home grown tomatoes. To learn more, download our Where Does It Go whitepaper.