Parents dropped off almost 100 car and booster seats for recycling at our booth outside of the Bellies to Babies Trade Show last weekend. It was great to meet so many parents eager to prevent landfill waste and ensure a healthy environment for their children. We look forward to partnering with Bellies to Babies for further recycling in 2017 as well!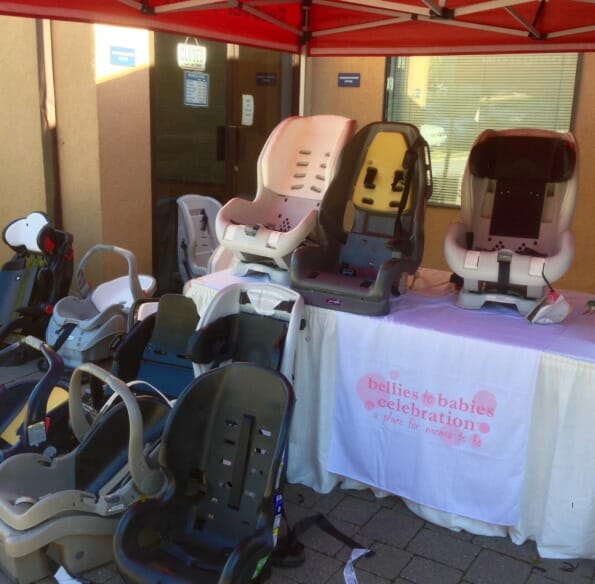 No one wants to jeopardize the safety of their children and thus it is not recommended to re-sell car seats. Seats expire after a few years and it is difficult to know if a seat has previously been in an accident, had its structure compromised, or if it has sat out in the sun for a long period and subsequently degraded. As such, baby consignment stores do not generally re-sell car seats due to liability issues. Recycling is the next best option to recover the large amount of plastic and metal that make up a car seat. This is why its great that we were able to collect a pile almost as high as our driver, Darin!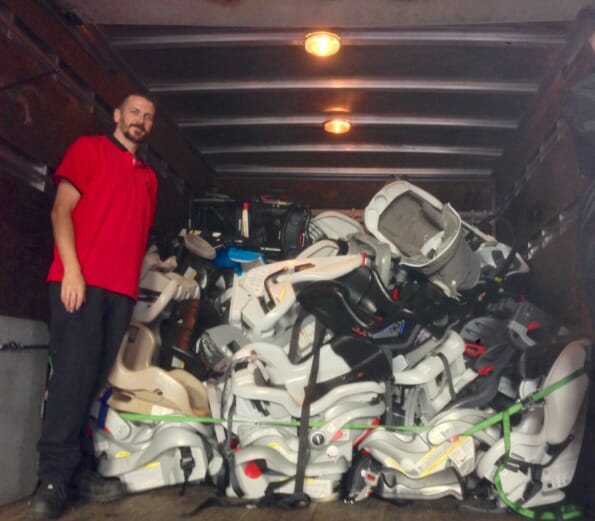 In order to recycle the car seats, they must be dismantled by separating the cloth, plastic, and metal components. Thank you to Bellies to Babies volunteers who helped us remove the cloth liners from each seat! Back at our depot the seats were further dismantled and each material will now be recycled individually by our downstream partners. The plastic will be shredded, melted, and formed into small resin balls, while the metal will be smelted.The resulting recycled materials will then be used to make new hard plastic and metal products.
Missed our booth at Bellies to Babies? Our North Vancouver depot accepts car seats for recycling – seats can be dropped off during our regular business hours for a $7 fee.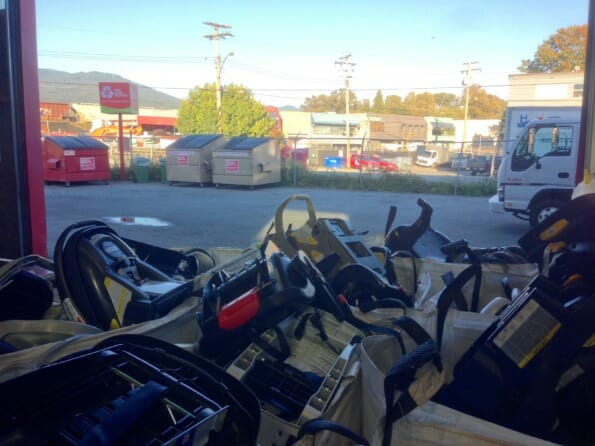 Author: Leah Coulter