Spread the word and take the challenge that two SFU students, Isobel and Annie, have spearheaded for their Conservation Biology class! As part of an assignment to undertake a conservation activity, the two students are challenging residents to increase their recycling beyond the blue box by utilising North Shore Return-It Depots or WCS' North Van Drop-off Depot.
The SFU pair are talking to environmental and social justice clubs in North Vancouver high schools to promote the initiative but would also like to encourage anyone and everyone to try recycling more plastics at their local depots!
As part of the initiative Isobel and Annie are holding a contest with a prize of $50! They want people to "make an actual change vs. just say they will recycle more" so to enter the contest residents must send in 2 photos featuring:
How you organize garbage at your house before the challenge.
How you organize your waste after you switch to recycling beyond the blue box.
Everyone that submits the 2 photos will be entered into a draw for $50 and one winner will be randomly selected.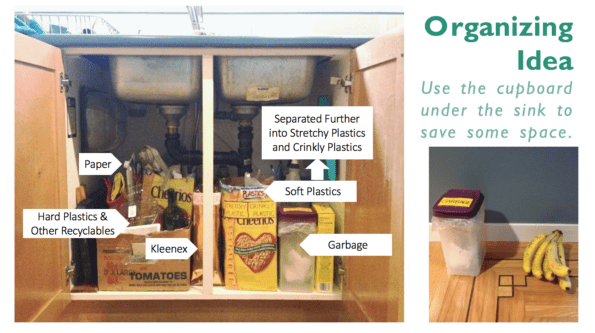 The pair are hoping that if residents "put the effort in to alter how they separate their garbage then hopefully they are more likely to stick with it in the future and not just fall back to throwing everything away."
Annie and Isobel would also like to encourage participants to be a Citizen Scientist by measuring their garbage in some way (volume, weight, # of bins etc…) before and after they make the switch. They would love to hear about these measured results with your entry as well!
Send your entries to yca211@sfu.ca or isobelr@sfu.ca.