Waste Control Services has partnered with
Evan Solutions Inc.
once again to mass recycle baby & child car seats collected from all across Western Canada!
Our two-year partnership continues this year as our WCS yard team worked extra hard to break apart hundreds upon hundreds of child car seats separating out all plastic, metal, styrofoam, and fabric components from every car seat.
The entire process is considerably labor- and resource-intensive, but as baby & child car seats are amongst some of the most difficult to recycle, our team is committed and proud to be able to continue offering this service to our local community.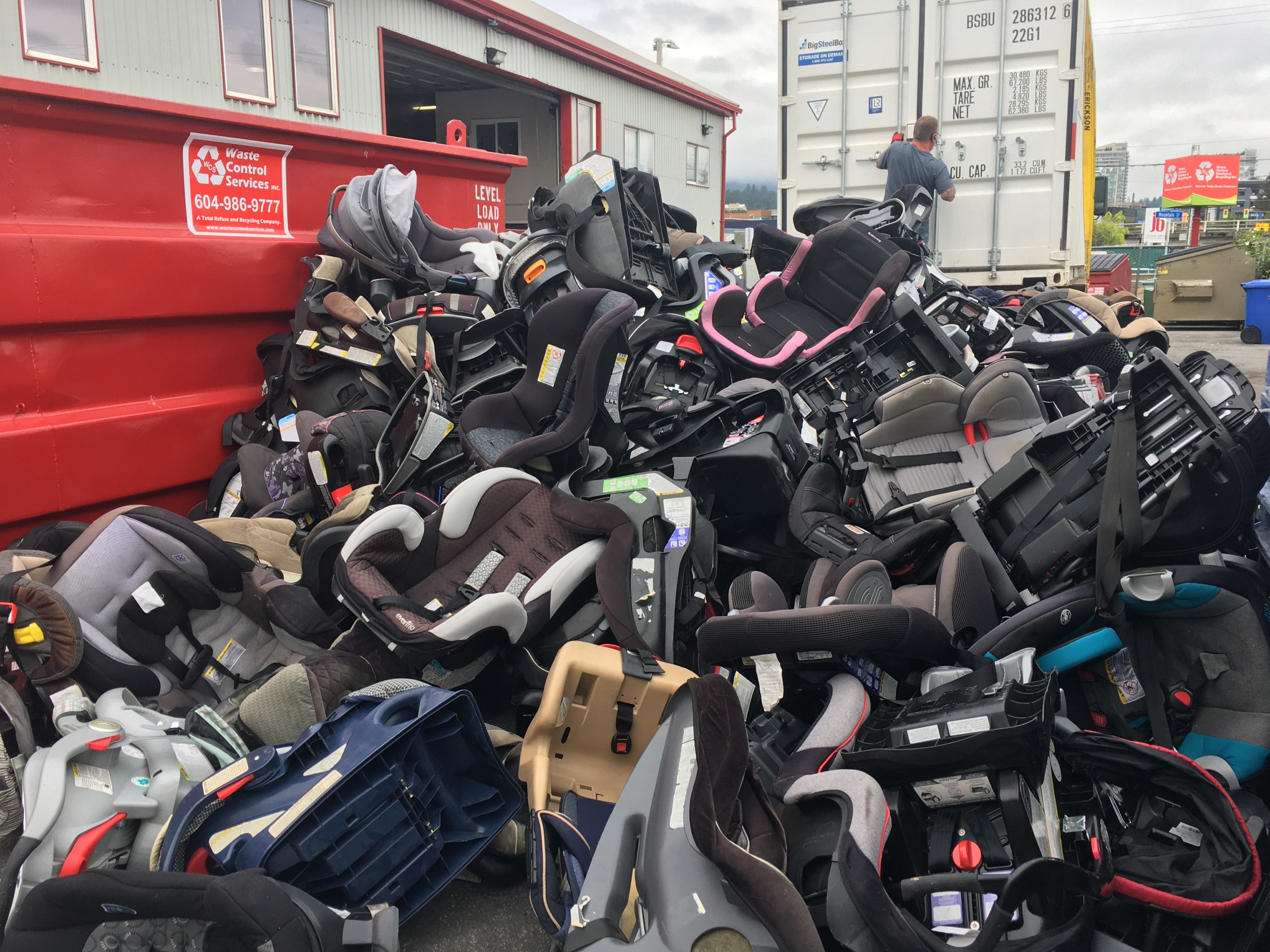 Baby & child car seats and even booster seats are accepted at our WCS depot at 1493 Dominion Street, North Vancouver both as large loads and via public drop-off for a small fee to help us cover some of the costs to continue offering this service to the public.
Once a large enough amount is sorted, our drivers bring the fabric components to our local waste-to-energy partner to keep them out of landfills, while recyclable pieces are further sorted.
Styrofoam from inside the child car seats are densified on-site on our densifier at a ratio of 40:1, and other recyclable parts are brought to other local MRFs (material recovery facilities) to be industrially cleaned, processed, melted down and pelletized to be reused to create new product.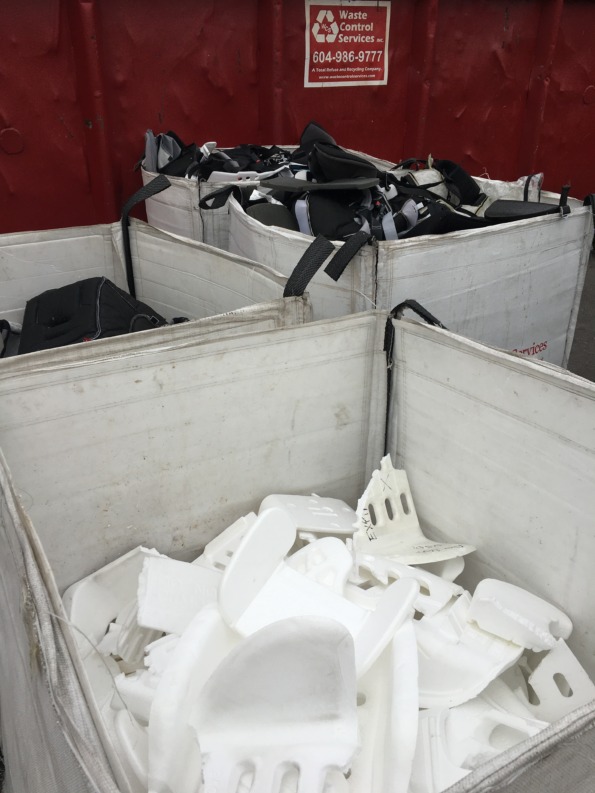 Author: Charmaine Wu