Everyone at WCS has been working extra hard the last two weeks to provide recycling and waste services for the Fair at the PNE! We have a 5 year partnership with the PNE to collaboratively work towards operating a zero waste Fair.
In 2015, WCS and the PNE diverted 50.3% of material from landfill! Going forward, our partnership's goal is to increase diversion from the PNE by 3 to 5% each year.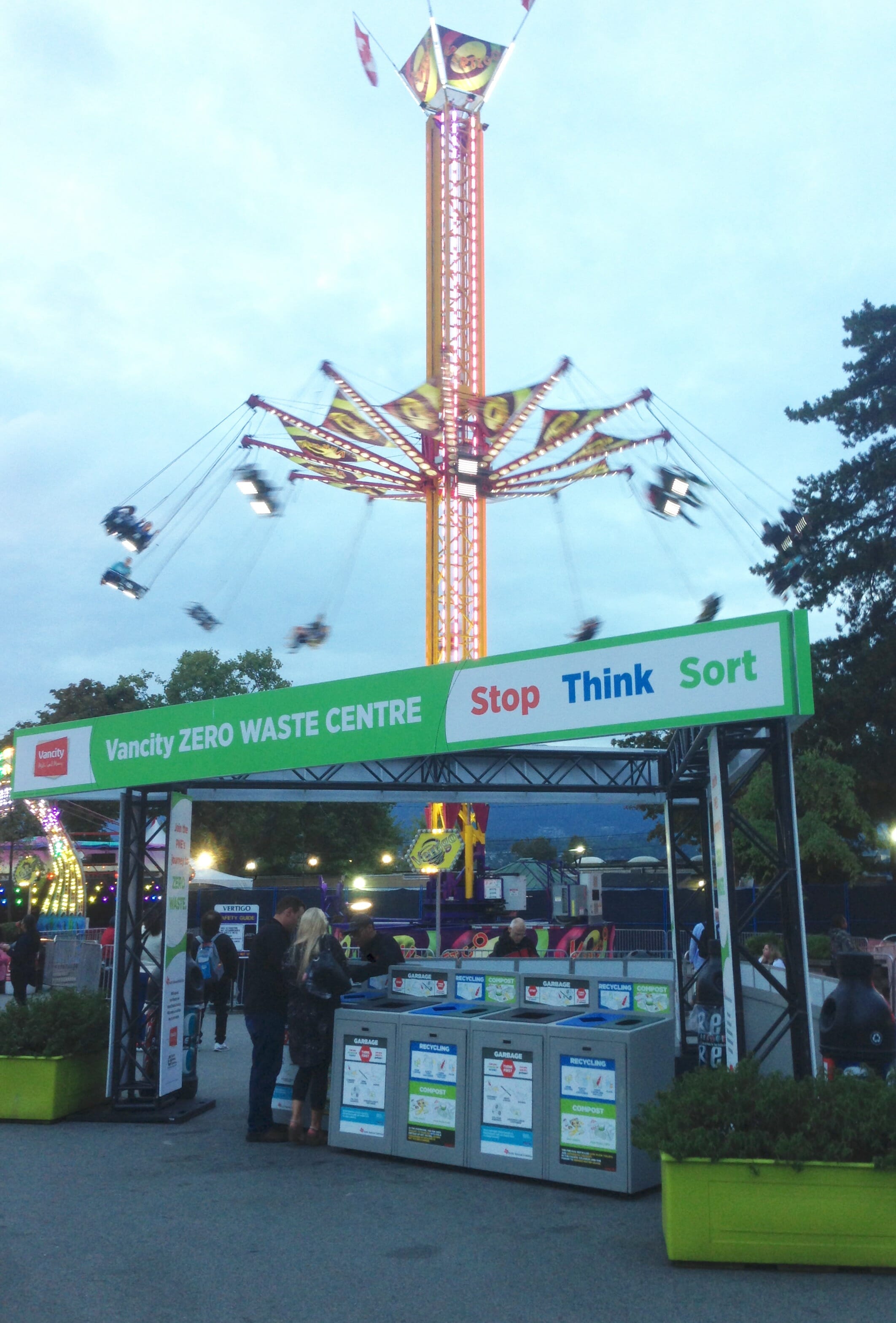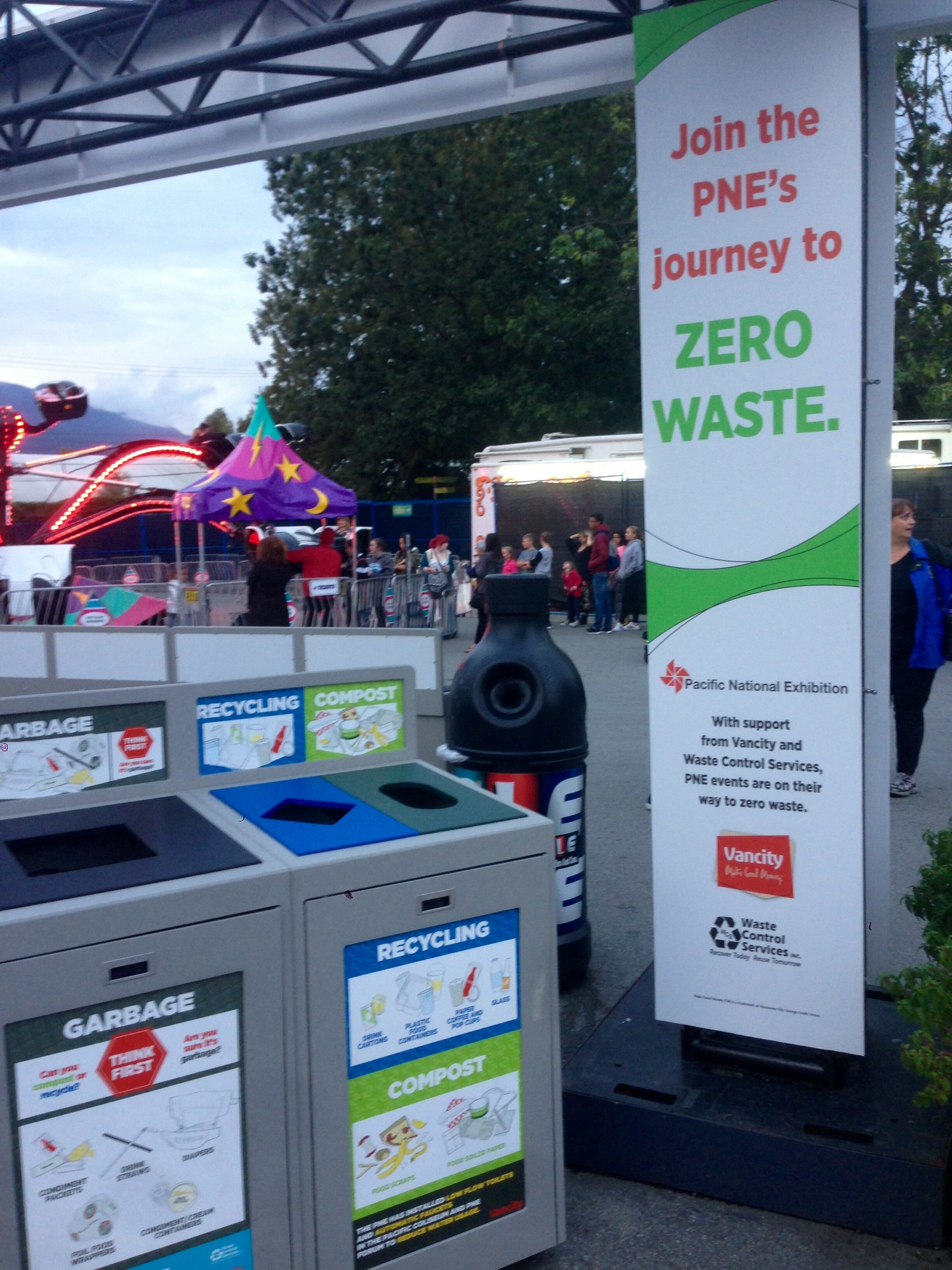 To achieve this year's diversion target, WCS worked with the PNE to further expand their waste reduction initiatives and has provided:
The set up of recycling diversion centres throughout the grounds with clear signage and multi-stream bins for fair-goers.
In depth communications and support to vendors, including extensive training
Improved back of house sorting systems that allow for higher quality of recycled materials
In addition, for 2016 WCS and the PNE partnered with the Binners Project to provide outreach to PNE guests on how to discard their recyclables at the diversion centres. Check out this recent Vancouver Sun article for more information on the Binners Project – an awesome social sustainability organization that is working towards creating new income opportunities for Vancouver binners. Binner educators are on hand at diversion centres to provide tips and encourage successful sorting of materials.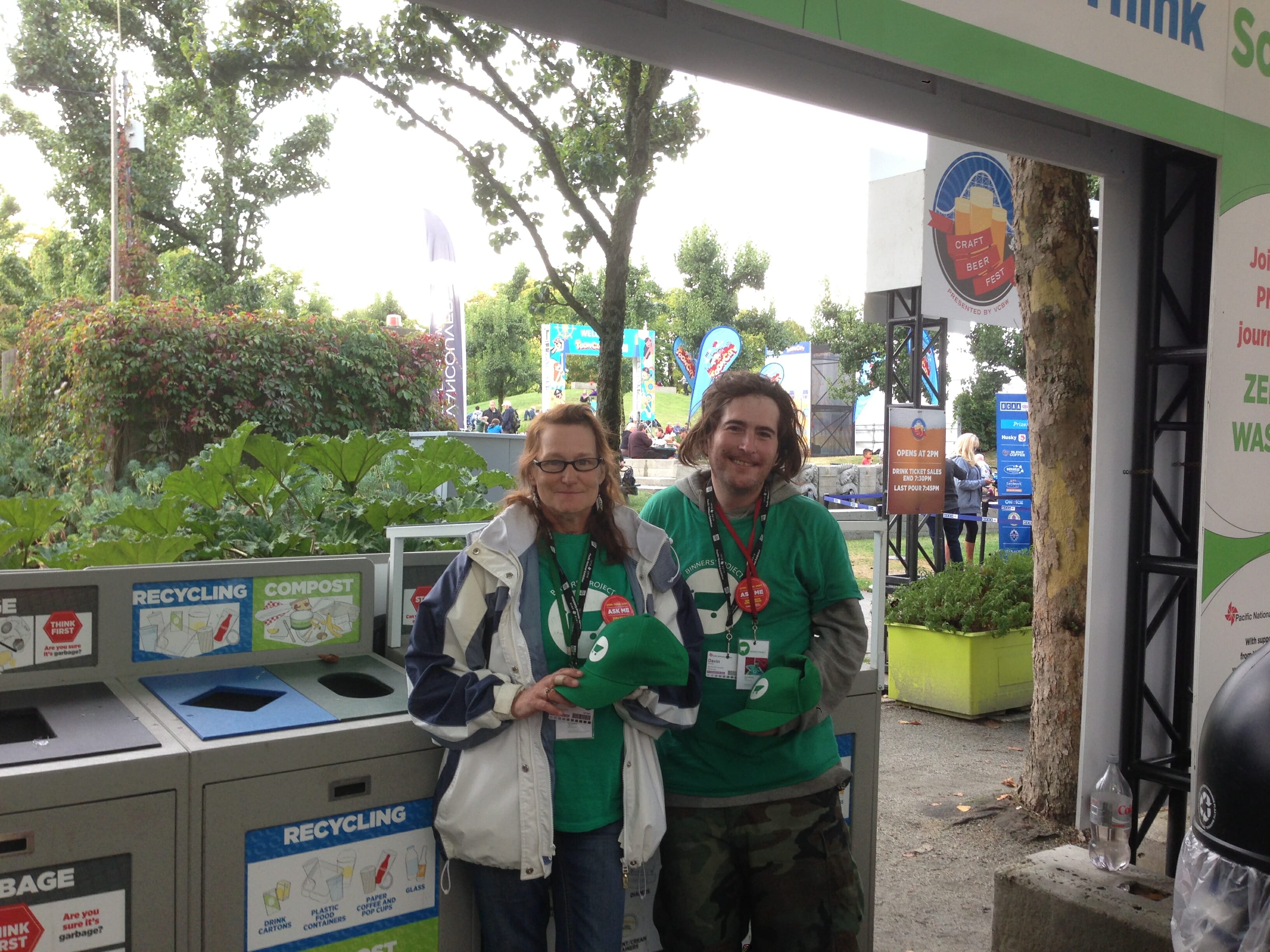 If you are planning to visit this weekend be sure to find a diversion centre and pause, think and sort. Don't hesitate to ask one of the friendly educators if you have any questions about where items should be placed.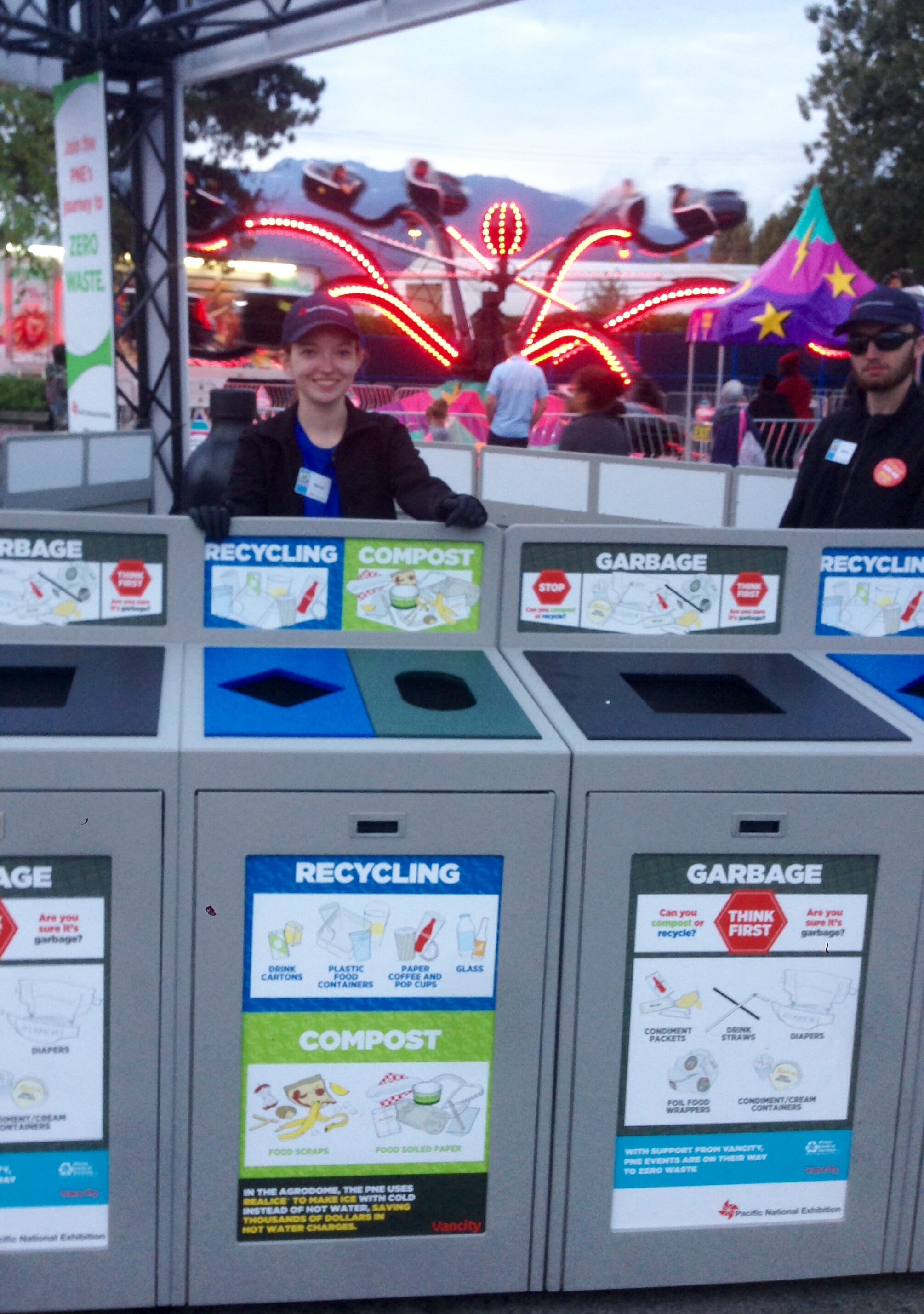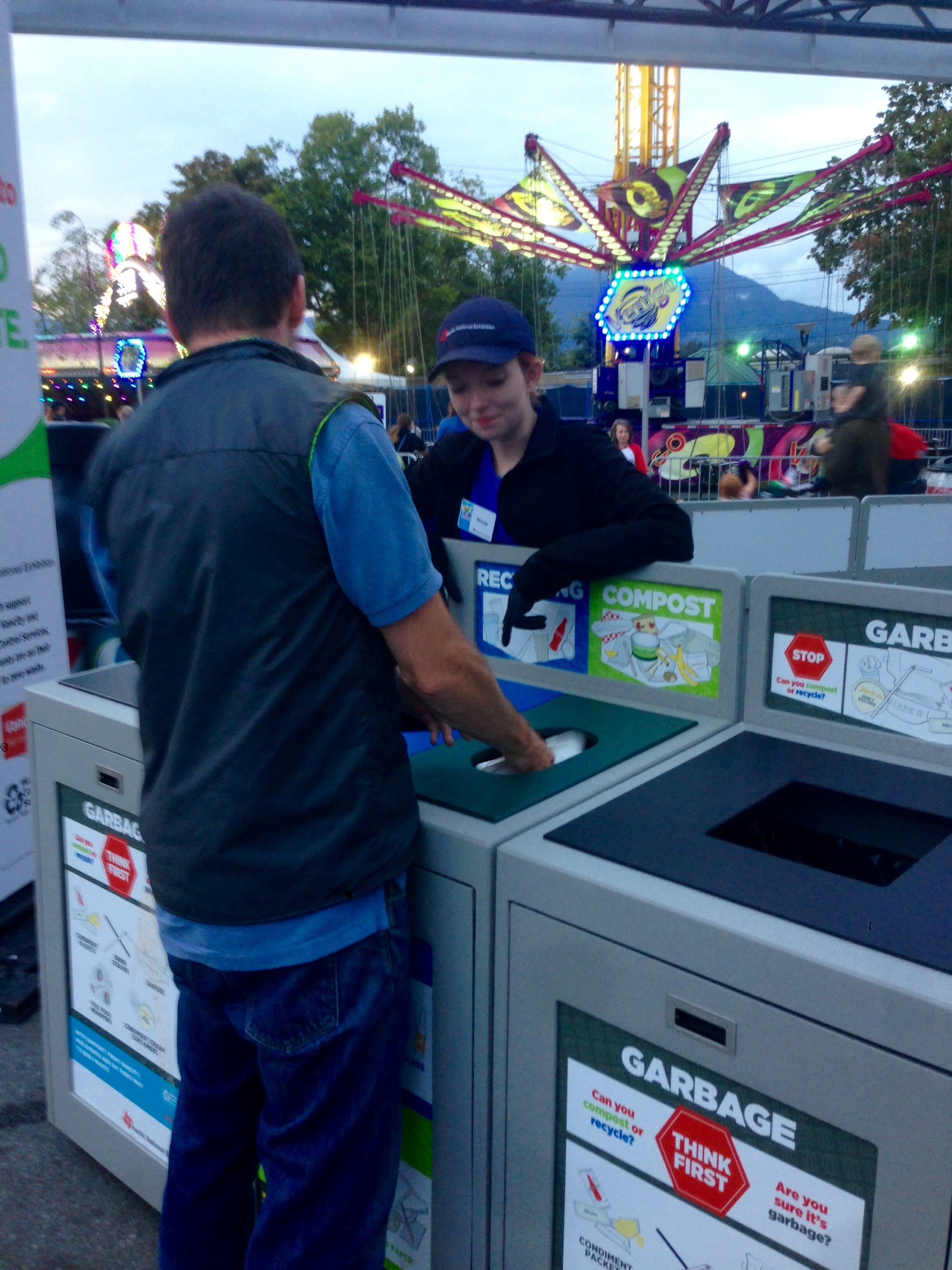 As policy, all of the packaging materials from PNE vendors must be recyclable or compostable so attendees shouldn't even need to lift a garbage bin lid! There are still 3 more days left to enjoy the great food, drink, performances and rides offered at the PNE!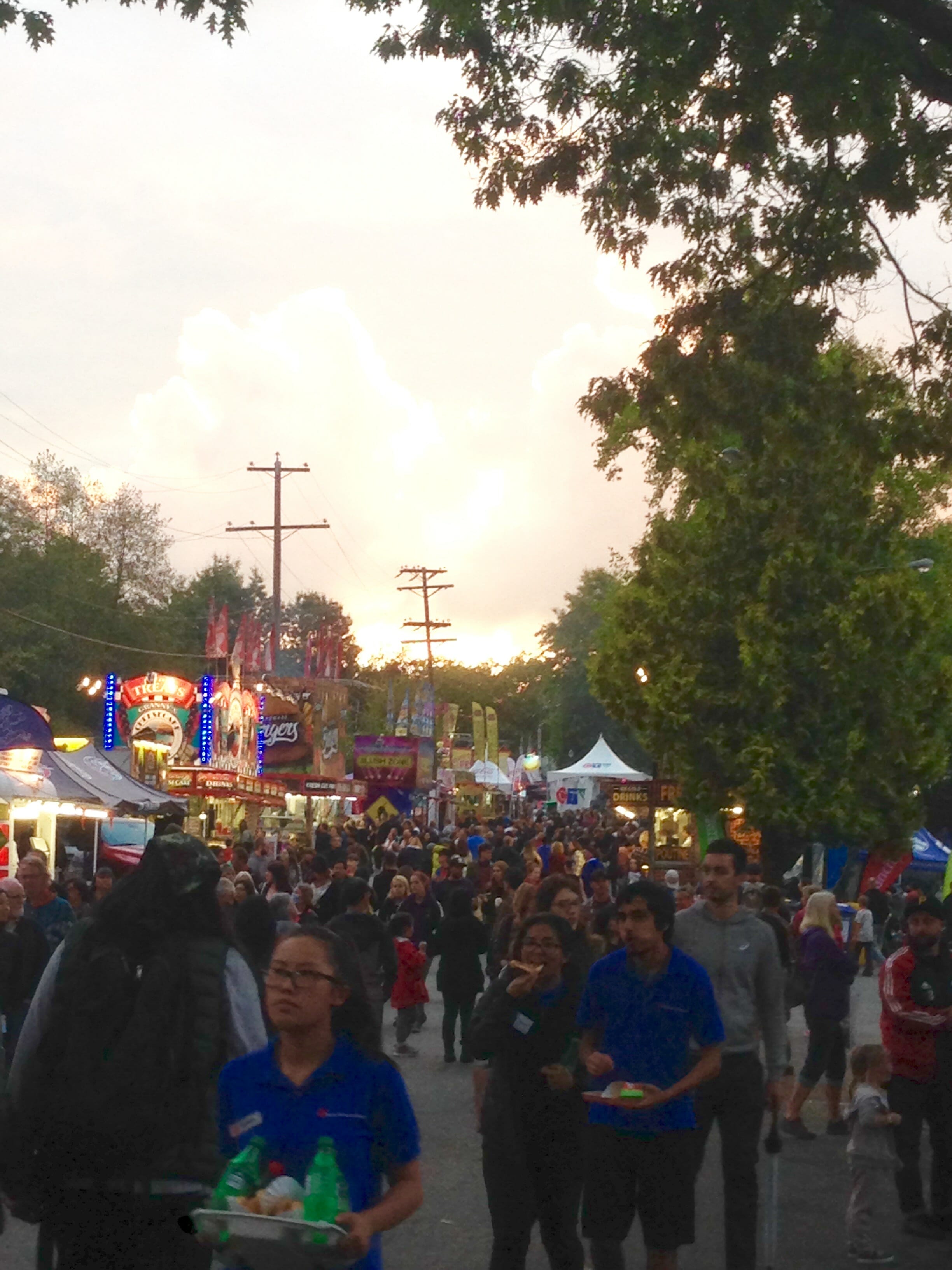 Author: Leah Coulter