On August 27th, the Pacific National Exhibition and Vancity hosted a successful zero waste event at the Fair. WCS partnered with the PNE to surpass its 90% diversion goal for this event.
75 recycling and composting bins were stationed along the fairgrounds with the majority of them installed along the main and west food lines. At least 35 of the stations were manned with volunteers from Green Chair and Vancity in an effort to encourage the 45,000 expected people in attendance to think twice about throwing out their waste.
Fairgoers were greeted by volunteers and educated on waste that can be recycled or composted and diverted from the garbage stream. Once bins were full, PNE staff brought bags to sorting stations and removed any remaining recyclable items (i.e. napkins, cups, bottles, food packaging and scraps) from the waste stream, and ultimately the landfill. WCS supplied large roll off containers to receive the diverted material, where it was weighed and sent downstream for processing. The food scraps will be taken to Harvest Power and converted into high quality compost.
Sustainability Manager, Michael Woodman, has put in tremendous efforts to make this year's Fair at the PNE the most sustainable yet. Woodman states, "It boils down to unbelievable partnerships. If we didn't have the partnership with WCS, if we didn't have the partnership with Green Chair and the partnership with Vancity this would never happen."
When asked about how it felt seeing the garbage bin virtually empty, Woodman responded, "I am overwhelmed by the success of today."
Through combined efforts and support, the PNE was able to divert 94% of waste out the landfill.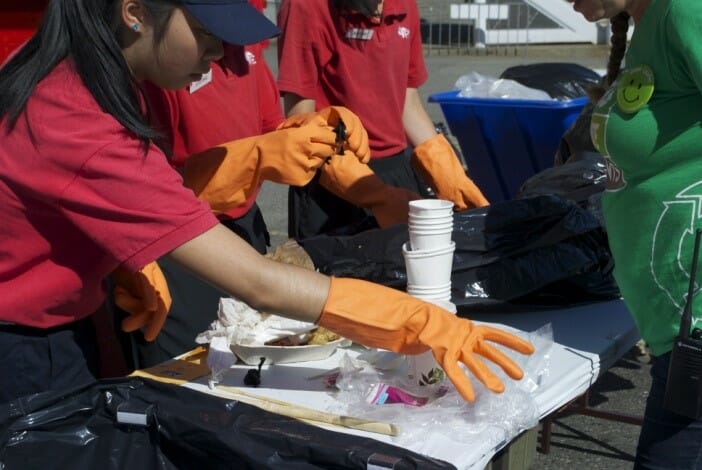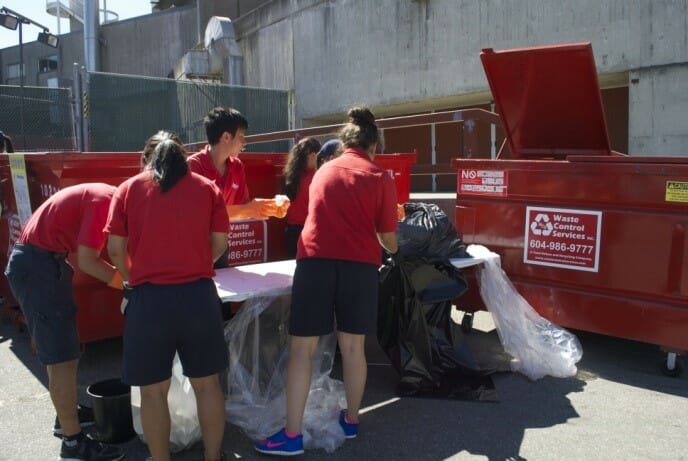 (PNE staff separating recyclables into WCS containers at sorting stations)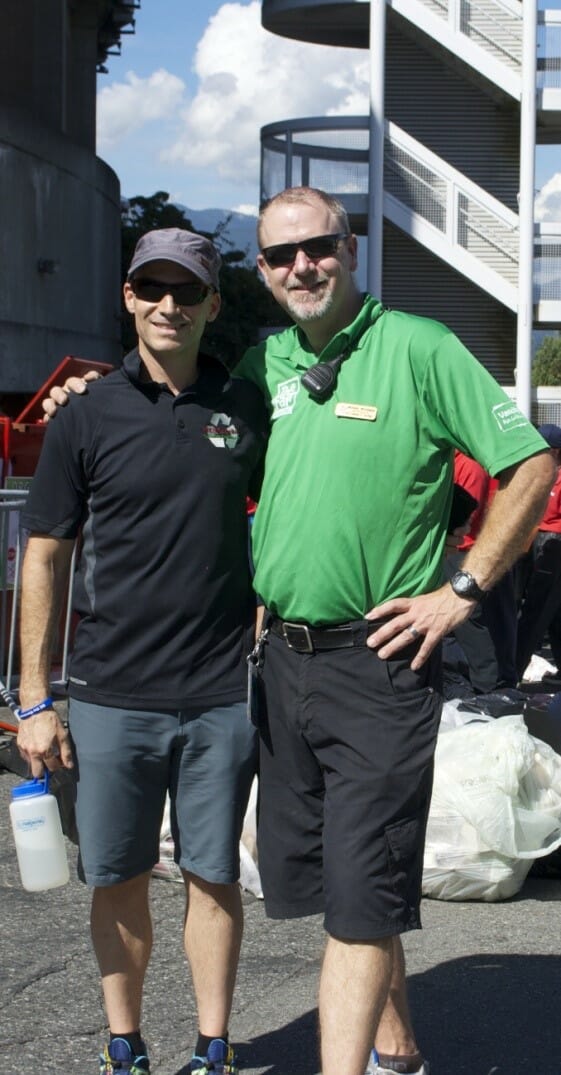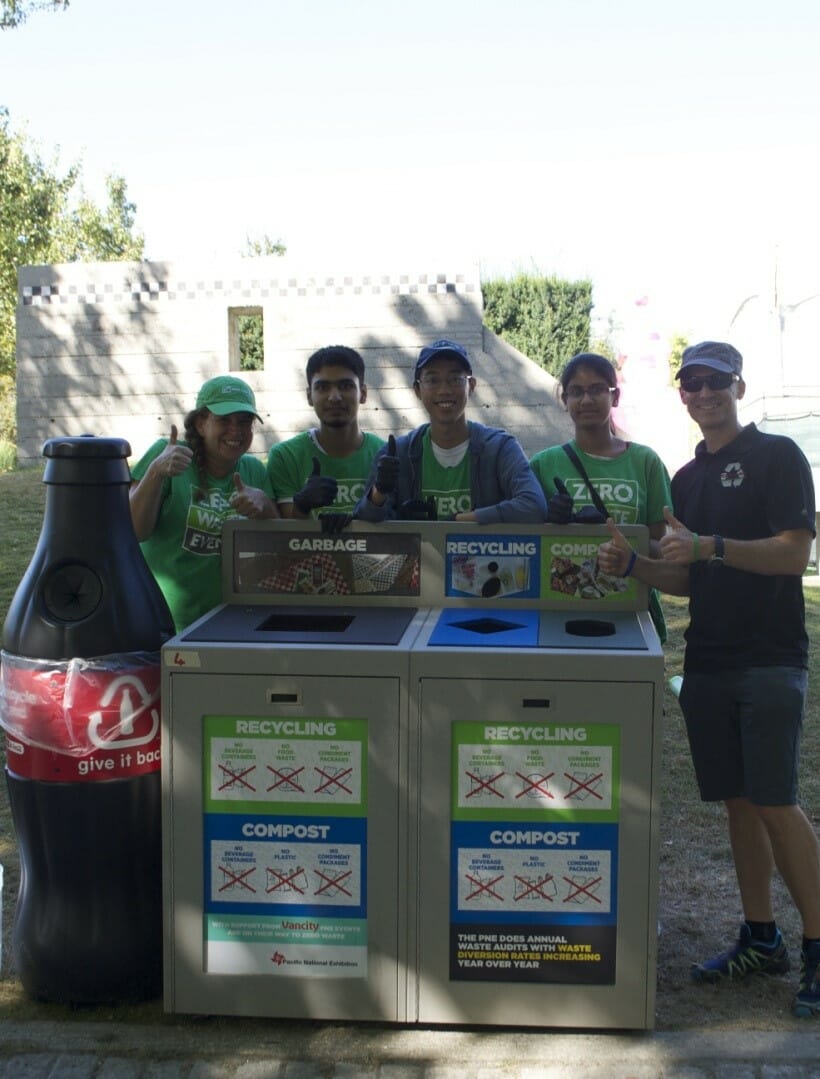 (Left: PNE Sustainably Manager, Michael Woodman and WCS Recycling Manager, George Jasper , Right: Green Chair volunteers and WCS Recycling Manager, George Jasper, showcasing one of many PNE recycling stations)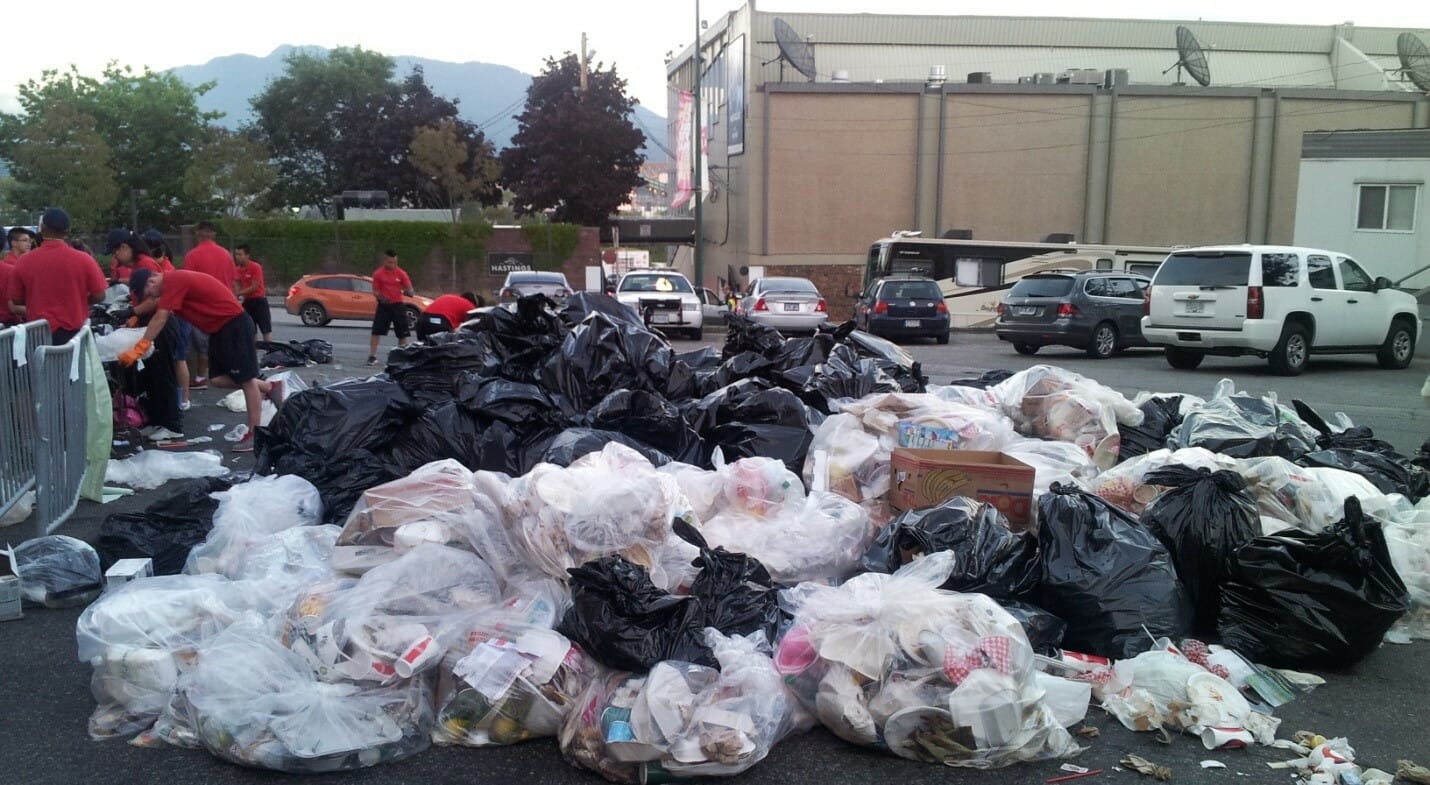 (Bags of napkins, cups, bottles, food packaging and scraps waiting to be sorted by PNE staff)