Thank you to all federal candidate parties that participated in our election sign recycling initiative! A total of 1045 pounds of soft plastic and coroplast signs were dropped off to be recycled! Almost all North Shore Liberal, Conservative, Green, and NDP party candidates recycled their signs with us.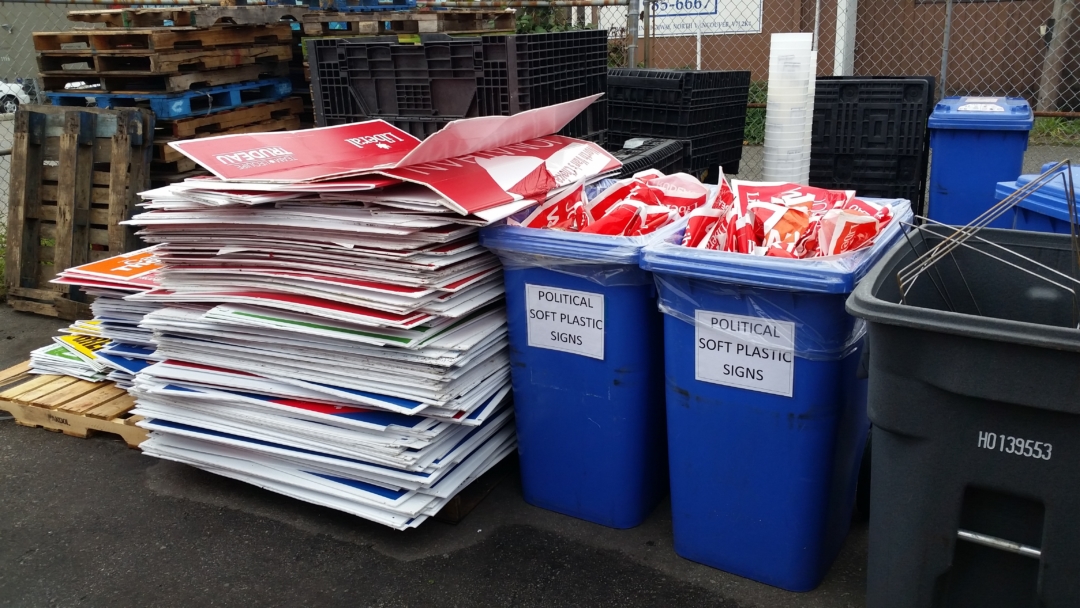 This is a great accomplishment as these plastic signs would take 100s of years to break down in a landfill and it is commendable that our local candidates so strongly supported this sustainable community service. Utilizing these recycled plastic signs will reduce the amount of energy to produce new plastic by up to two-thirds the energy required to manufacture it from raw materials.
Waste Control Services raised $167 for the North Shore Black Bear Society and were offered additional donations by credit card however unfortunately did not foresee and communicate that we could only accept cash donations. WCS encourages the candidate parties whom did not have cash at the time to contact Christine Miller of North Shore Black Bear Society at 604 317 4911 or nsbbs@telus.net to make a direct donation.
Waste Control Services looks forward to holding more election sign recycling events following future elections.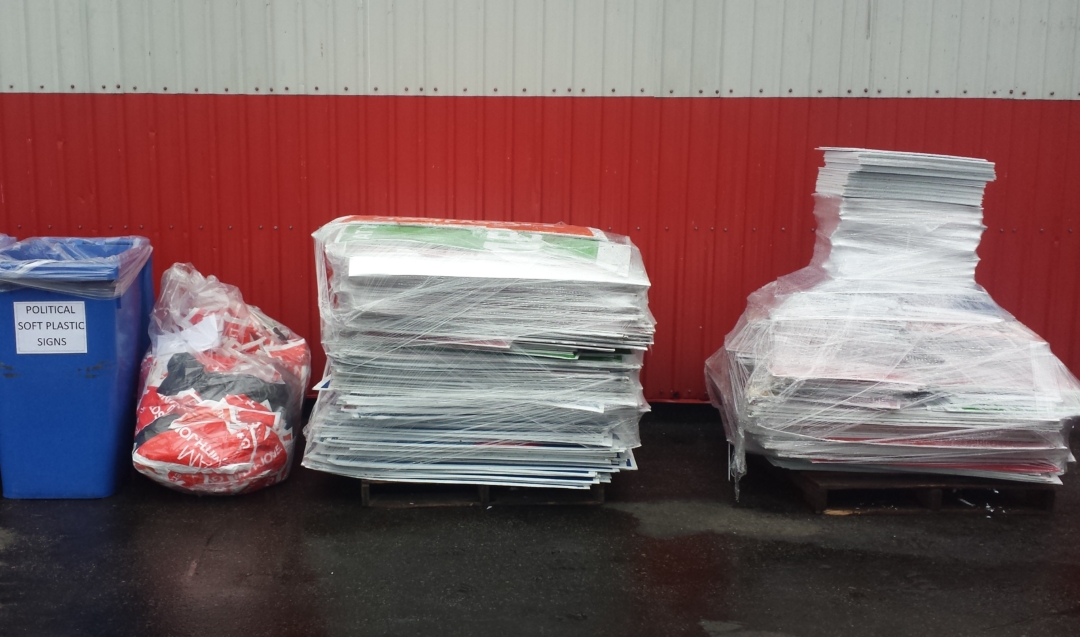 Source: US EPA Environmental Factoids
Author: Leah Coulter