Last week WCS hosted UBC Green Labs participants at our North Vancouver recycling depot for a tour. The main focus of the tour was for the UBC visitors to learn and see how we process the Styrofoam collected from their campus.
The UBC Green Labs Program promotes the reduction of energy, water, solid & hazardous waste from UBC labs and provides tools to the research community to do so. One of the program's waste reduction initiatives is the separation and collection of Styrofoam for recycling. Every month WCS collects about 100- 200 bags worth of Styrofoam from UBC and then compacts it to be transported and recycled by downstream processors.
Upon arrival, the Green Labs group was met with more than 40 bags of white Styrofoam which had been sorted in the labs and collected from UBC that morning. The group then watched their Styrofoam be compacted by our Intco Recycling Styrofoam Densifier. The Intco machine compacts the Styrofoam 40 times smaller than its original form so that it can efficiently transported and recycled.
Intco and other downstream processors purchase the densified Styrofoam to be made into products such as picture frames and crown moldings.
Thank you to UBC Green Labs for instigating such great environmental initiatives on campus – we hope you can visit again soon!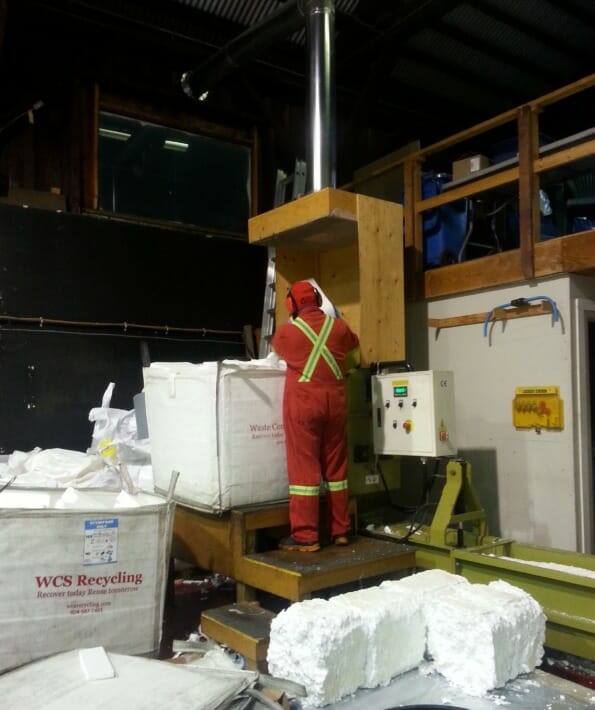 Author: Leah Coulter