At our North Van Recycling Depot we ask that participants sort their recyclable materials into separate streams. Many customers collect their recycling all within one bag and then sort it when they get to the depot. Others have set up individual bins within their homes to pre-sort the materials and quickly dispose of the materials when they get there.
Occasionally customers ask where to buy bins so that they can pre-sort the material at home. At the depot we have two sizes of recycling bins available for purchase. The containers are regularly bought for use in offices but can also be used in homes. If space is limited in your house our 10 gallon sized bins would work great! We have 5 different colours available so that you can separate streams such as soft plastic, laminates, mixed containers, and paper.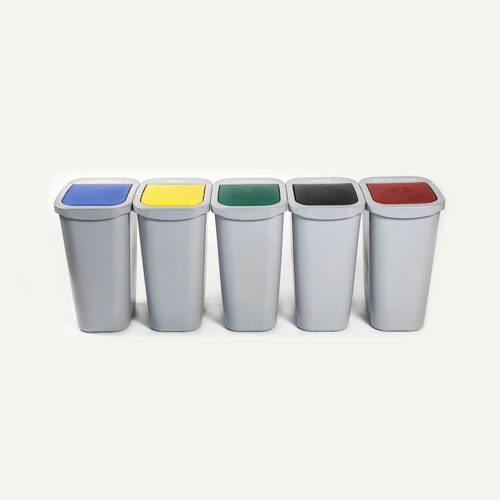 If you have more space and a higher volume of recycling we also offer larger 23 gallon collection bins. Each bin comes with complimentary signage to help your office or family easily understand where to put their recycling.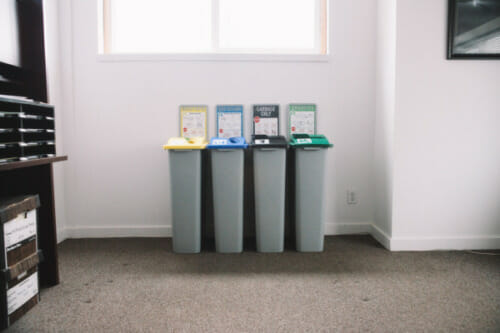 Some other options for bins include these handy stackable ones from Canadian Tire,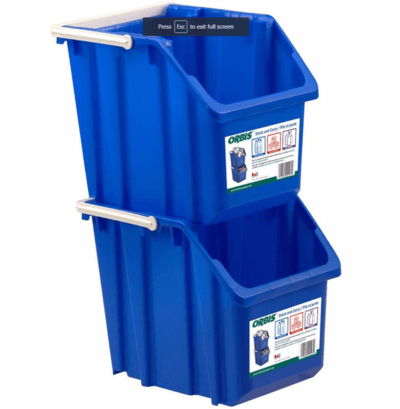 these crisp white stackable bins from Ikea,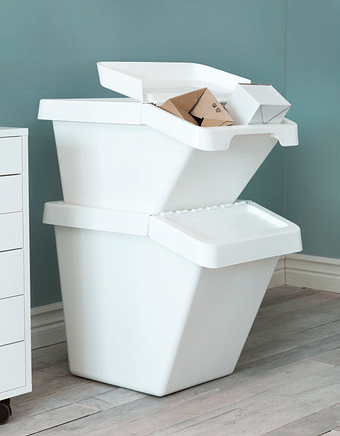 or this stylish chrome multi-compartment bin offered by Staples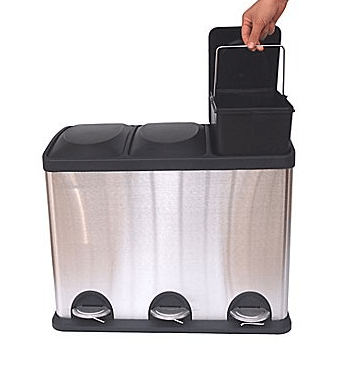 Do you know of any other convenient in home bin options? Let us know in the comments below. Happy sorting!
Author: Leah Coulter