Waste Control Services will line the bins that it services with compostable bags.
If you are using internal bins to collect your food waste, it is important that only approved compostable bags certified to meet ASTM 6400 standards with the symbol below are used: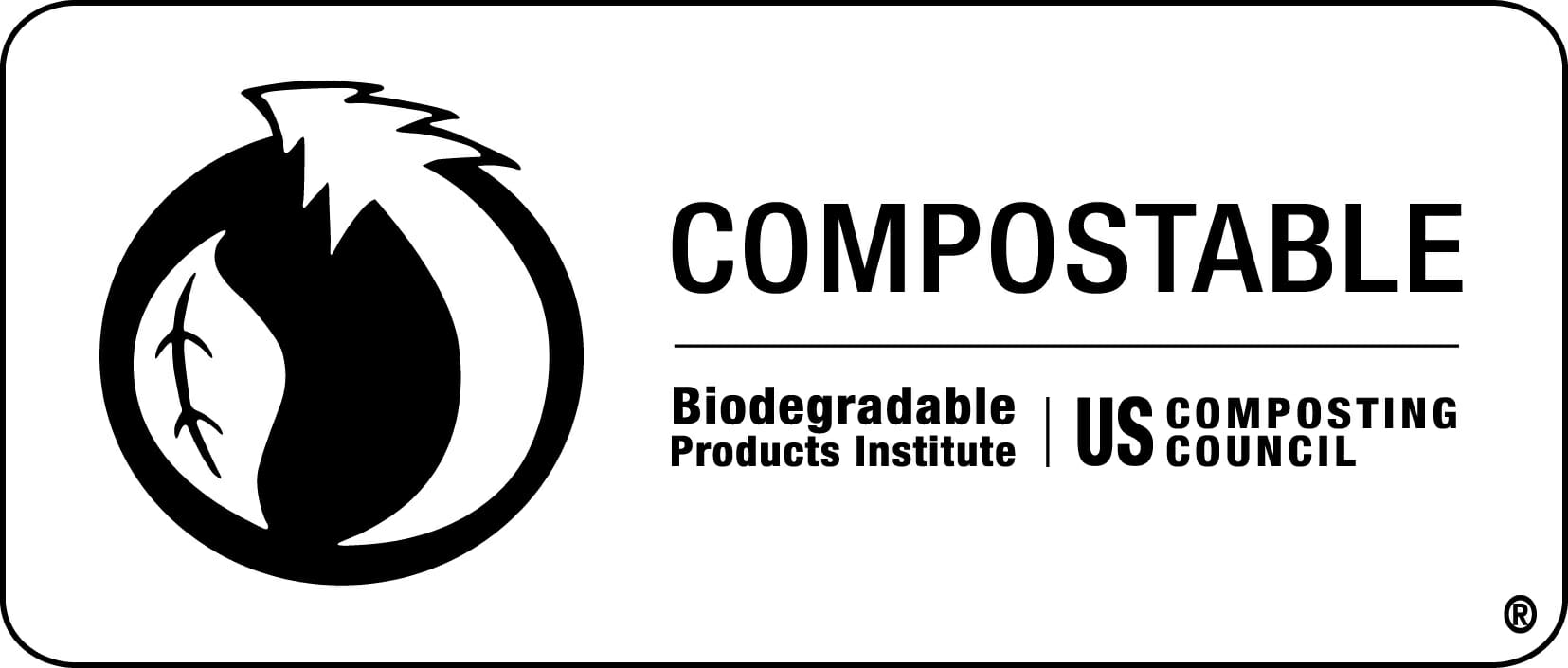 Regular plastic bags take over 100 years to break down. Compostable bags begin decomposing in as little as three months and leave no harmful residue behind. WCS works with Eco Safe Zero Waste, a local manufacturer who produces approved compostable bags.